How many things can you make in a day? A tower, a friend, a change? 

Rhyme, repetition, and a few seemingly straightforward questions engage young readers in a discussion about the many things we make -- and the ways we can make a difference in the world. This simple, layered story celebrates creativity through beautiful rhyming verse and vibrant illustrations with a timely message.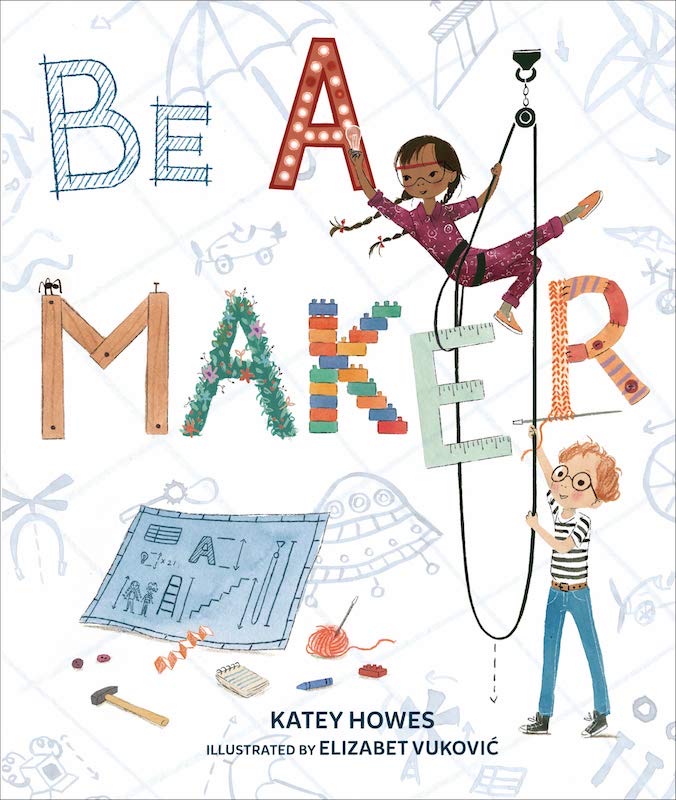 written by Katey Howes
illustrated by Elizabet Vukovic 
Carolrhoda Books ® | Lerner Group Publishing 
FEATURED on READING RAINBOW LIVE , 2022

Keystone to Reading Book Award Nominee, Short-listed, 2021
SCBWI Crystal Kite Award Finalist
2020 Social Justice Literature Award
---
Jasmine Toguchi a spunky, eight-year-old Japanese-American heroine unafraid to try new things while learning life lessons about family, friendship, and sisterhood along the way.


written by Debbi Michiko Florence
illustrated by Elizabet Vukovic 

Farrar, Straus and Giroux (BYR) | Macmillan 

 

A Junior Library Guild Fall 2017 Selection
An Amazon's Best Children's Books of 2017
A Beverly Clearly Children's Choice Award Nominee
An Evanston Public Library's 101 Great Books for Kids List 2017
A Chicago Public Library's Best of the Best Books 2017
A 2017 Nerdy Book Club Award Winner
A We Are Kid Lit Collective 2019 Summer Reading List Pick

 

---
An ordinary day in an ordinary neighborhood turns out to be quite extraordinary in this story about the circle of life.

It's an average day in the neighborhood—children play, roses are watered, and a crow watches over it all. But then two visitors arrive at two houses, one to help a family say hello to a new baby and one to help a family say goodbye to a beloved pet.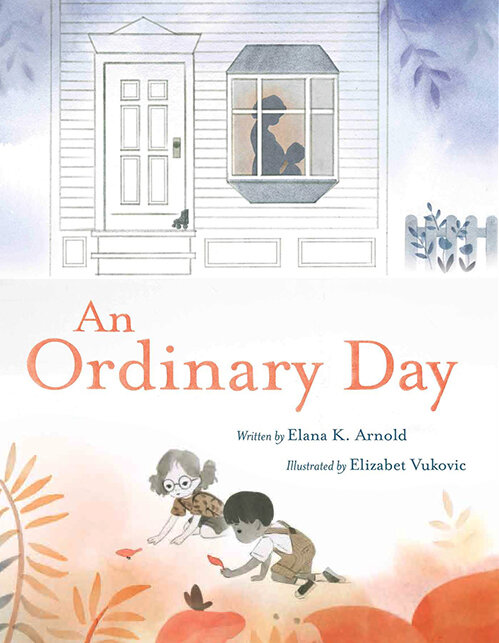 written by Elana K. Arnold
illustrated by Elizabet Vukovic
Beach Lane Books | Simon & Schuster
2021 Donna Norvell Masterlist

 
---
MORE
Miss MacDonald has a Farm, Kalee Gwarjanski | Doubleday Books (2024)
Jasmine Toguchi, Great Gardener, Debbi Michiko Florence | Farrar Straus & Giroux (2023)
Jasmine Toguchi, Bridge Builder, Debbi Michiko Florence | Farrar Straus & Giroux (2023)
Jasmine Toguchi, Peace Maker, Debbi Michiko Florence | Farrar Straus & Giroux (2023)
Jasmine Toguchi, Brave Explorer, Debbi Michiko Florence | Farrar Straus & Giroux (2023)
You Should Meet Ruth Bader Ginsburg, Laurie Calkhoven | Simon Spotlight (2019)
I Wanna Be A Cowgirl, Angela DiTerlizzi | Beach Lane Books (2017)
You Should Meet Jesse Owens, Laurie Calkhoven | Simon Spotlight (2017)
De Zus van Sinterklaas, Tiny Fisscher | Gottmer (2016)